Internal Server Error
The server encountered an internal error and was unable to complete your request. Either the server is overloaded or there is an error in the application.
25+ Impressive Valentine's Day Gifts for Women
There's no doubt that she'll fall in love all over again.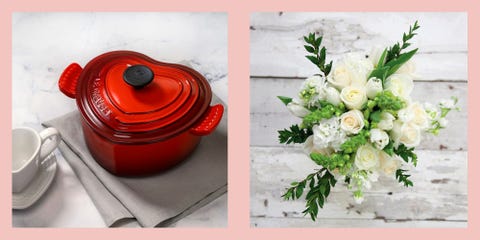 The Bouqs Co.; Williams Sonoma
Valentine's Day is right around the corner, so rather than settling for another box of chocolates and a bouquet of red roses, put your creativity to the test this year. The stylish woman in your life is guaranteed to appreciate a more thoughtful gift this time around. See 25+ Valentine's Day gifts that'll make her fall in love all over again.
This content is created and maintained by a third party, and imported onto this page to help users provide their email addresses. You may be able to find more information about this and similar content at piano.io